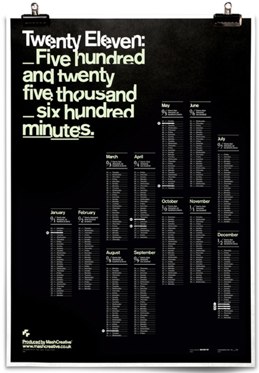 "Mash Creative have released a 2011 version of their beautiful limited edition 'minutes' calendar, a successor to last years successful 2010 'seconds' calendar. This one has been printed with glow in the dark ink so you can enjoy it at any time of day."
Thanks to AisleOne for the pointer. I award many more points than normal for glowing in the dark.
Do you have a favorite calendar?